Family Entertainment Center at Arena Sports Mill Creek
Arena Sports Mill Creek has something for everyone. Including Ropes Course, Climbing Walls, Classic Bowling, Arcade & Virtual Reality Games, Laser Tag, Mini Bowling, Inflatable FunZone and a restaurant! The Family Entertainment Center is great for drop-in play but we also host extraordinary events – birthday parties, corporate events, group outings, fundraisers and more!
Hours of Operation
MON-FRI: 12pm-8pm
SAT-SUN: 10am-8pm
Address
13500 Bothell-Everett Hwy, Suite A
Mill Creek, WA 90812
Get Directions
Contact Info
We've got a new, streamlined process for purchasing attractions at the Family Entertainment Center.
Beginning June 27th, instead of waiting in line to buy attractions at the front desk, you'll go to the kiosks to purchase sessions of laser tag, Inflatable FunZone, ropes course, climbing walls, mini golf, and mini bowling. (Standard bowling will still be purchased at the front desk.)

Watch this short video to see the new process.
Maximize Your Fun With a Play Package!
Come enjoy some of your favorite attractions at a fraction of the price! Click to learn more.
We offer a mix of exciting simulator games and timeless classics that will keep you coming back again and again.
Credits may vary by game.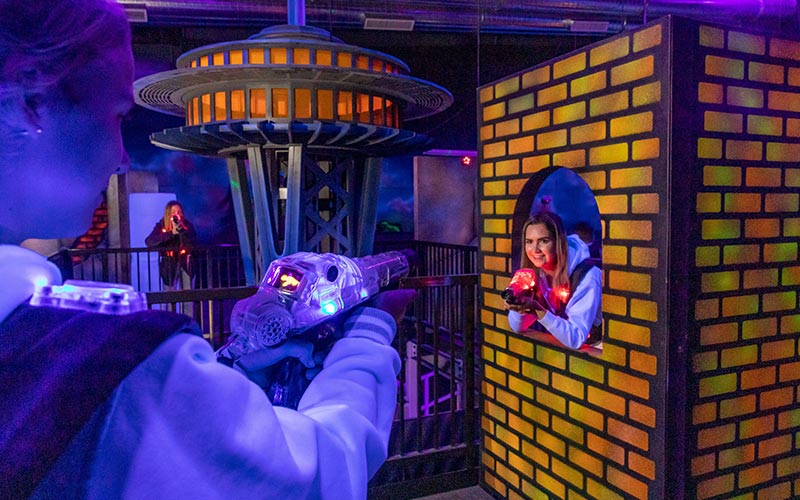 Step into industrial Seattle by entering our two-story labyrinth of darkness for the ultimate laser tag adventure.
Members – $10 per person
Non-members – $12 per person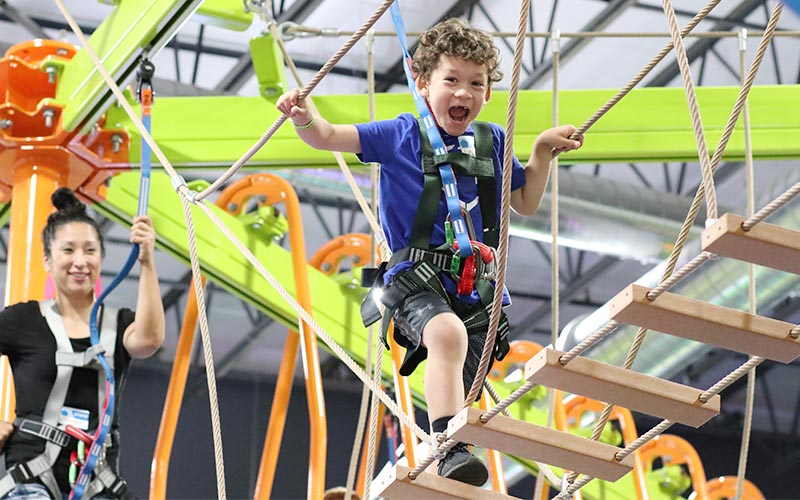 Arena Sports Mill Creek's ropes course + zipline, Sky Trail®, is an aerial attraction that is engineered for safety and designed for fun.
Ropes Course Only – $17 per person
Ropes Course + Climbing Walls – $24 per person
Grab your friends, family or coworkers, and come check out our new soccer-themed mini golf course! The family-friendly 9-hole course is filled with unique obstacles that are fun, yet challenging. Learn More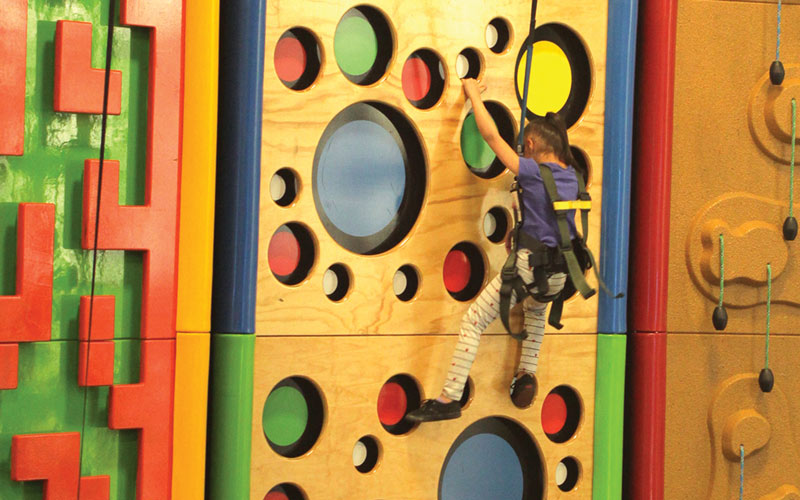 At Arena Sports Mill Creek, Clip 'n Climb® is a fresh take on the world of traditional climbing. With an auto-belay system, Clip 'n Climb® provides visitors with a variety of vertical activities all ranging in difficulty and each offering a unique experience.
Climbing Walls Only – $13 per person (for 10 climbs)
Climbing Walls + Ropes Course – $24 per person
Experience gaming like never before! Whether you're saving the world from a zombie apocalypse, battling an epic snowball fight, or challenging your friends in an awesome dance competition, Virtual Reality (VR) has something for everyone.
One Game – $9 per person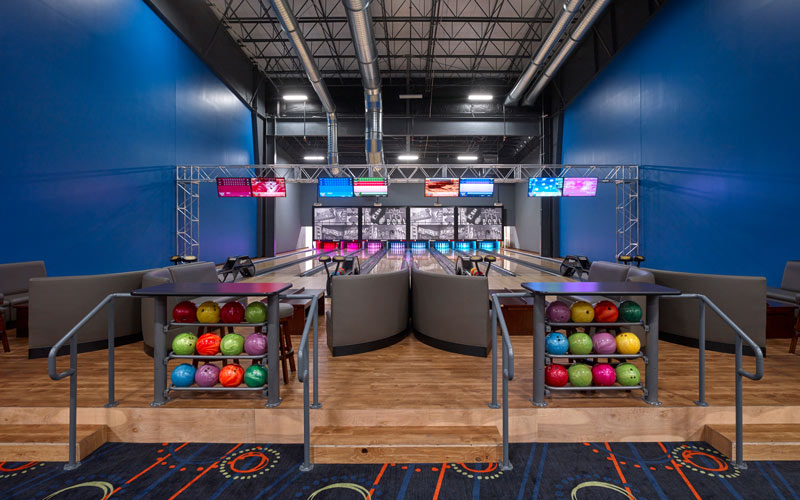 Perfect for family and friends, beginners and pros – we have eight bowling lanes for honing your pin-dropping skills.
One Bowling Lane – $27 per hour
Bowling Shoes – $3 per person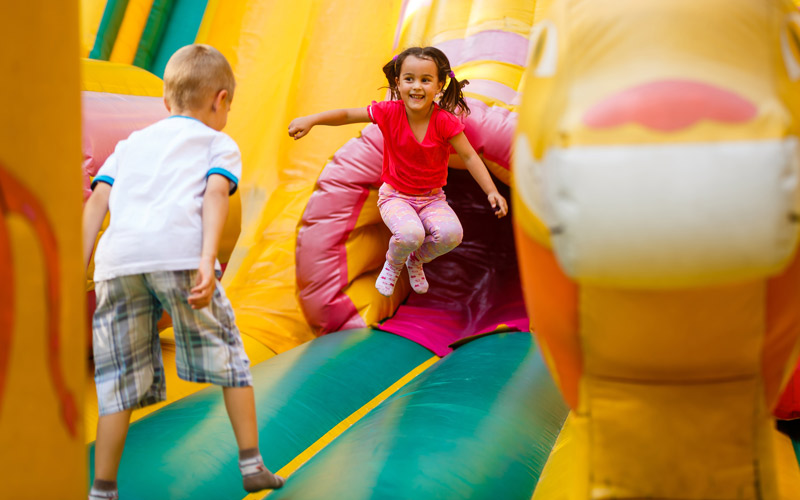 Our indoor Inflatable FunZone playgrounds are a huge hit with kids — and a clear winner with their parents who can sit around and watch their kids giggle and play.
Members – $10 per person (per session)
Non-members – $12 per person (per session)
With shorter lanes, automated bumpers and a lighter ball, our six-lane Mini Bowling will inspire the "turkey" in all of us.
One Game – $9 per person
Come and experience our convenient and delicious dining option for in-house eating or take it to go!