Attractions at Arena Sports
Our indoor Inflatable FunZone playgrounds are a huge hit with kids — and a clear winner with their parents who can sit around and watch their kids giggle and play.
Find a location
Arcade & Prizes
We offer a mix of exciting simulator games and timeless classics that will keep you coming back again and again. Earn points and redeem them for prizes at our prize counter. And be sure to check out our Virtual Reality games!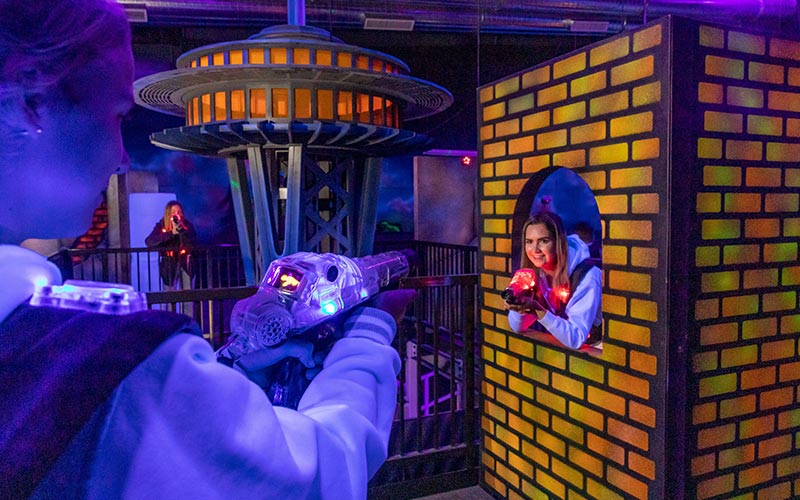 Laser Tag
Step into our themed laser tag arenas and score points by tagging your opponents and protecting your home base.
Fully immerse yourself in golf, baseball, soccer, hockey, play zombie dodgeball and more in one of our three multi-sport simulator bays.
Three escape rooms offer different themed interactive experiences where guests solve exhilarating challenges and puzzles while immersing themselves in the storyline.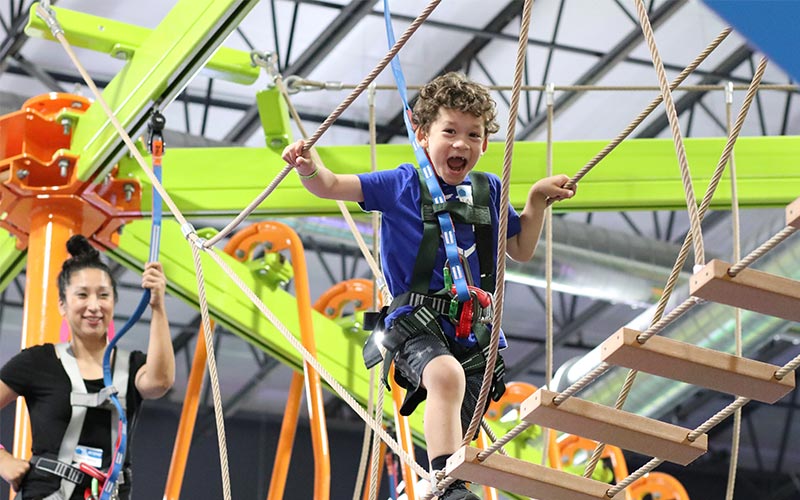 Arena Sports Mill Creek's ropes course, Sky Trail®, is an aerial attraction that is engineered for safety and designed for fun. Finish off your adventure with a thrilling ride down the 180-degree zipline!
Grab your friends, family or coworkers, and come check out our new soccer-themed mini golf course! The family-friendly 9-hole course is filled with unique obstacles that are fun, yet challenging.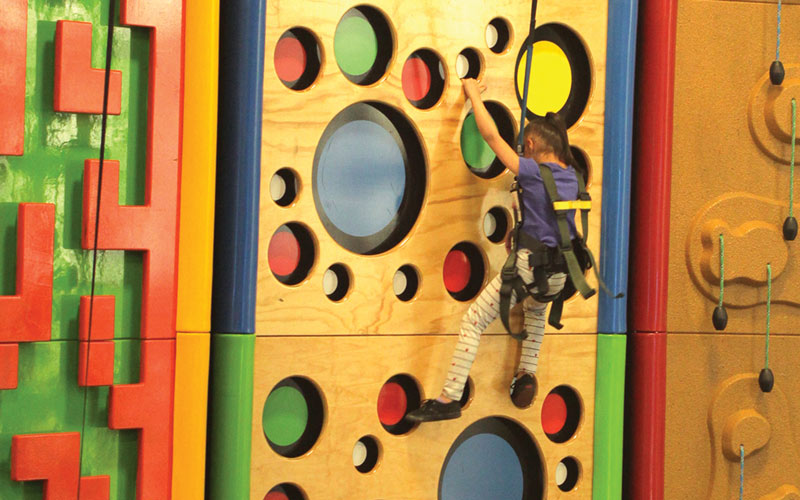 At Arena Sports Mill Creek, Clip 'n Climb® is a fresh take on the world of traditional climbing. With an auto-belay system, Clip 'n Climb® provides visitors with a variety of vertical activities all ranging in difficulty and each offering a unique experience.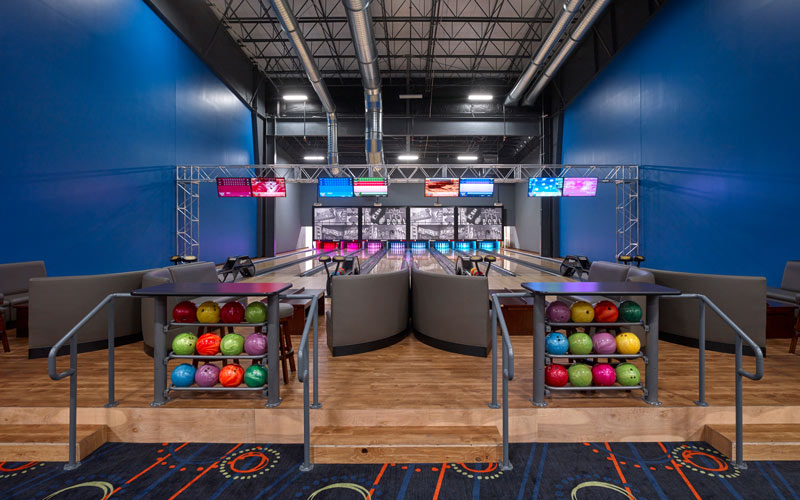 Perfect for family and friends, beginners and pros – we have eight bowling lanes for honing your pin-dropping skills.
With shorter lanes, automated bumpers and a lighter ball, our six-lane Mini Bowling will inspire the "turkey" in all of us.
Restaurant & Bar
Come and experience our convenient and delicious dining option for in-house eating or take it to go! Enjoy gourmet pizzas, hand-pressed burgers, chef-inspired appetizers and more.
Find a location